You can remove girls from south phoenix, but they'll either pull others away too, or get sucked back in.  Mostly for the friends.  Ok, only for the friends.  Shellie decided we needed a girls trip and invited herself and the rest of us to Jackie's home in Escondido.  Her parents were the perfect hosts, leaving gift bags on our beds and providing better-than-restaurant quality meals. 
Day 1:  scrap.  Yep, you read that right.  Didn't know I had it in me, did ya?  Well, I don't really, but I have children and memoirs to preserve and I like to hang out with these ladies, so I fake it to fit in.  They know I'm all fluff but they let me tag along anyway.  We started the day hitting a darling little store for a few fun supplies then meeting Ashlee and her cute boys for lunch.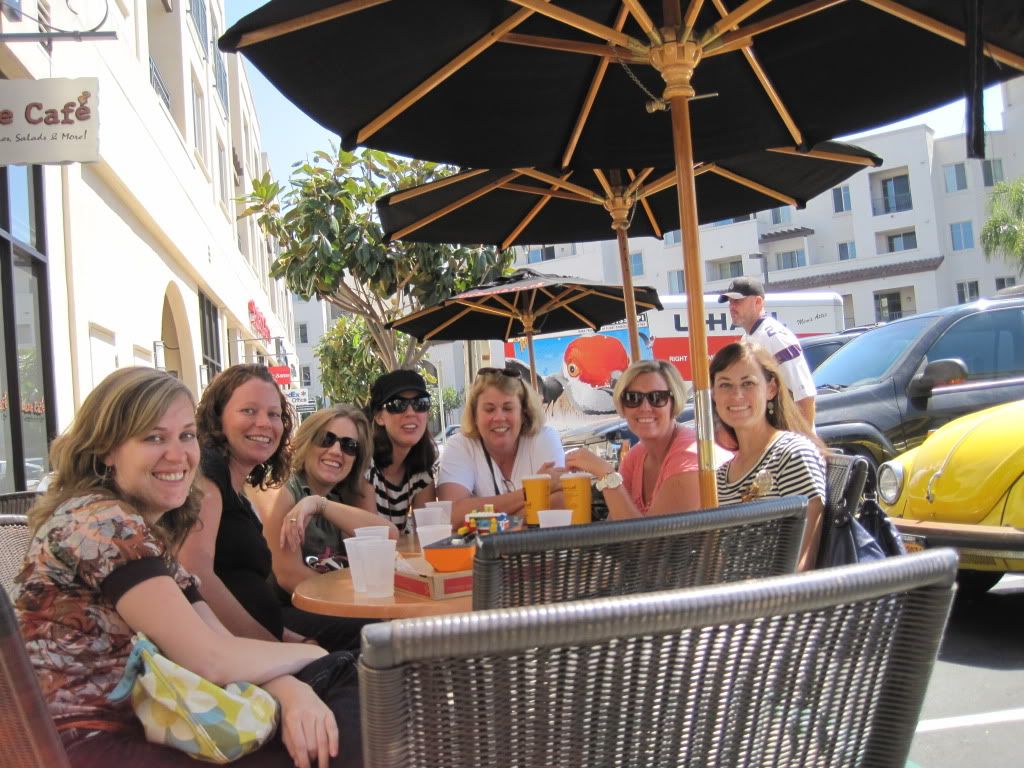 Pic taken by either Boston or Jackson… can't be sure.  It's a shame we don't have any pics of the actual masterpieces being created, but it was jolly good fun.  Jackie's mom has a great craft room big enough for all of us and our space-consuming projects.  We spent hours creating, singing (was that just me?), laughing, talking and teaching amberly how to use the cricut.  There was marked improvement by the end of the trip.
Day 2:  garage sale-ing.  Is that a verb?  We did it.  Again, are you wondering if you know me?  Do I shop garage sales?  I was a novice but found a few treasures.  The community we were in has a once-a-year neighborhood garage sale. Many houses were purging their junk and we consumed three hours finding the gems.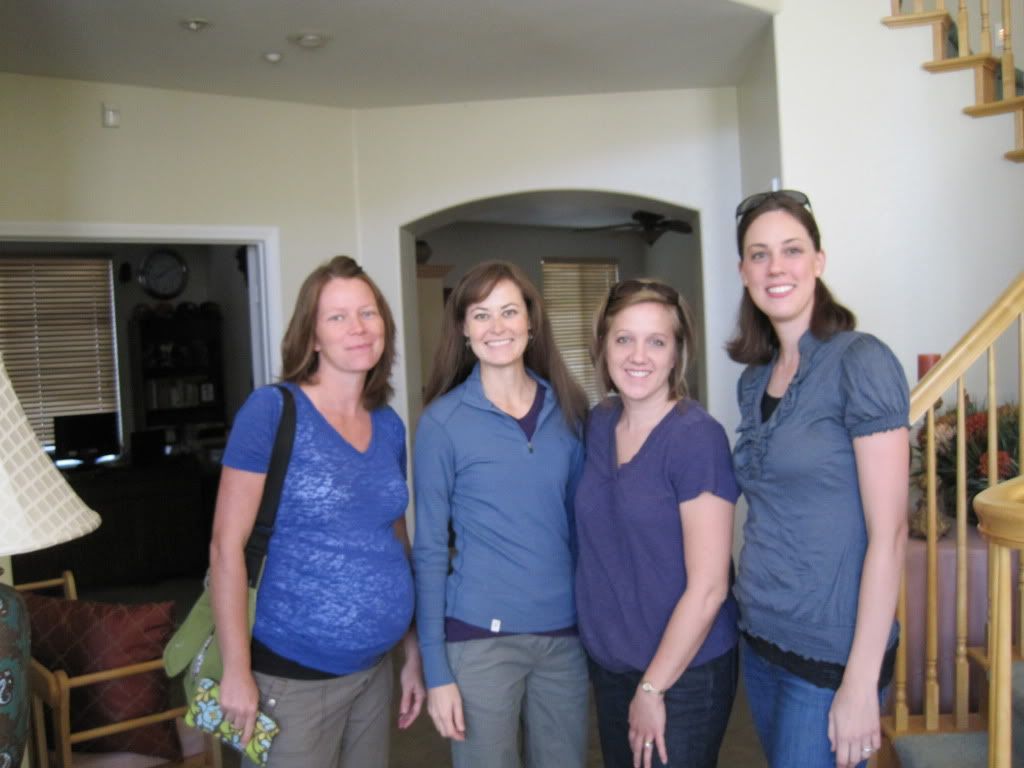 ready to hit the neighborhood.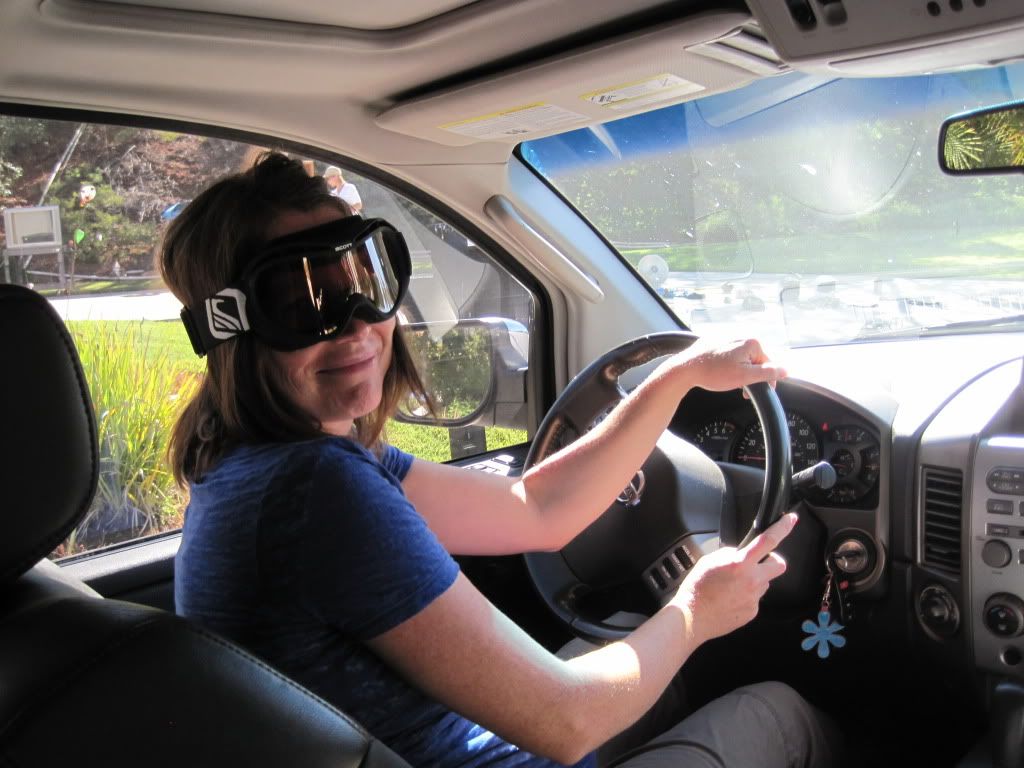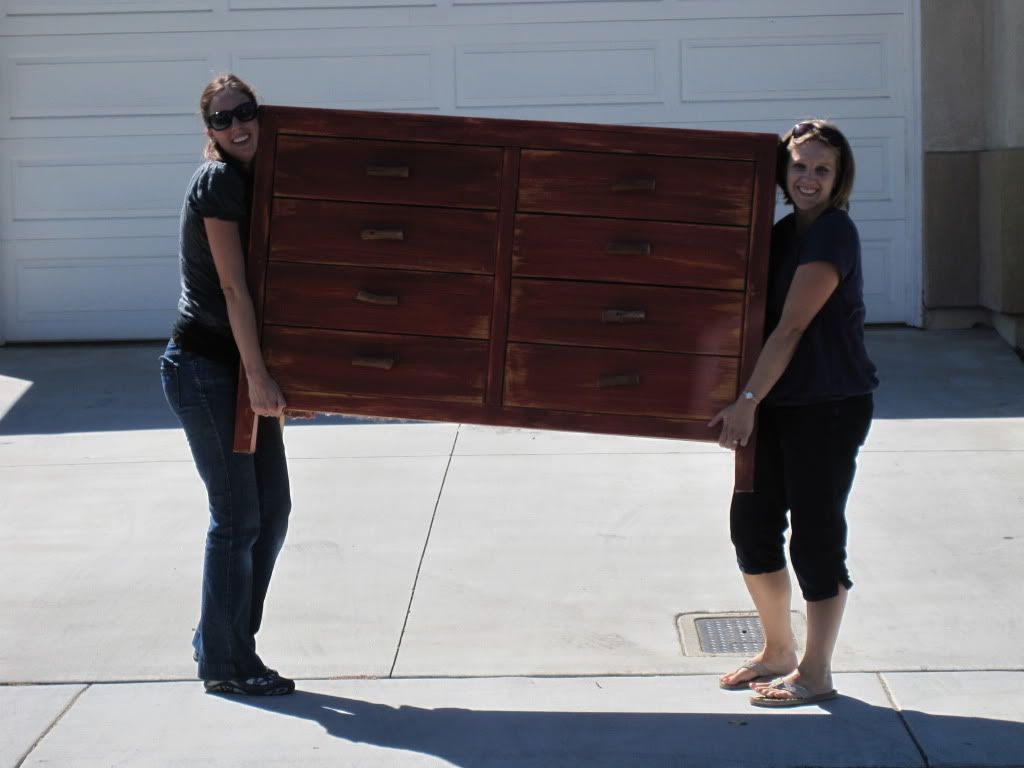 shellie thought the recliner on wheels was the greatest invention ever.  jackie looked all day for a dresser and found the perfect one at our very last stop!  deirdre just liked driving with ski goggles on.
My mom called during the garage sale extravaganza and said, "could you please go find a mall?"  so we did.  Lunch at norstrom then a stroll through the mall without children was a treat.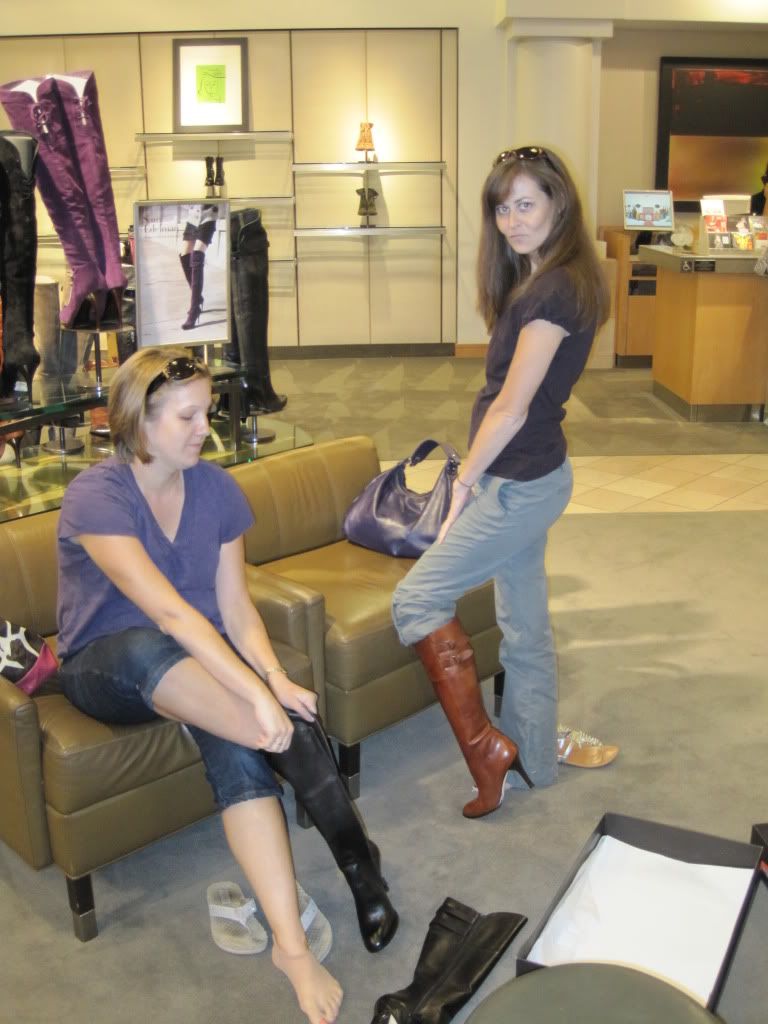 Ah, there I am in my element.  Sadly, I had to leave the gorgeous specimens with the very kind man at Nordy's.  I hope he takes good care of them for me.  (yes, they are the same ones I blogged about here.  I just needed to feel them on my feet.  and smell them.)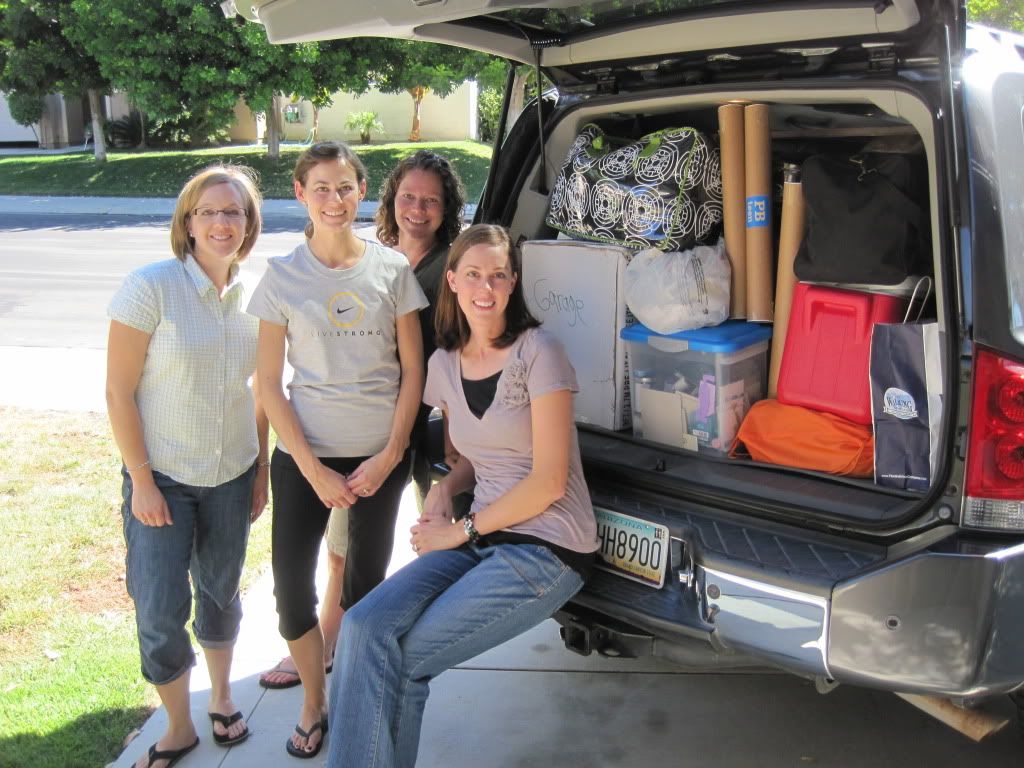 Due to mad packing skills we fit it all in.  Well, not the dresser, but an amazing amount of junk.  I mean stuff.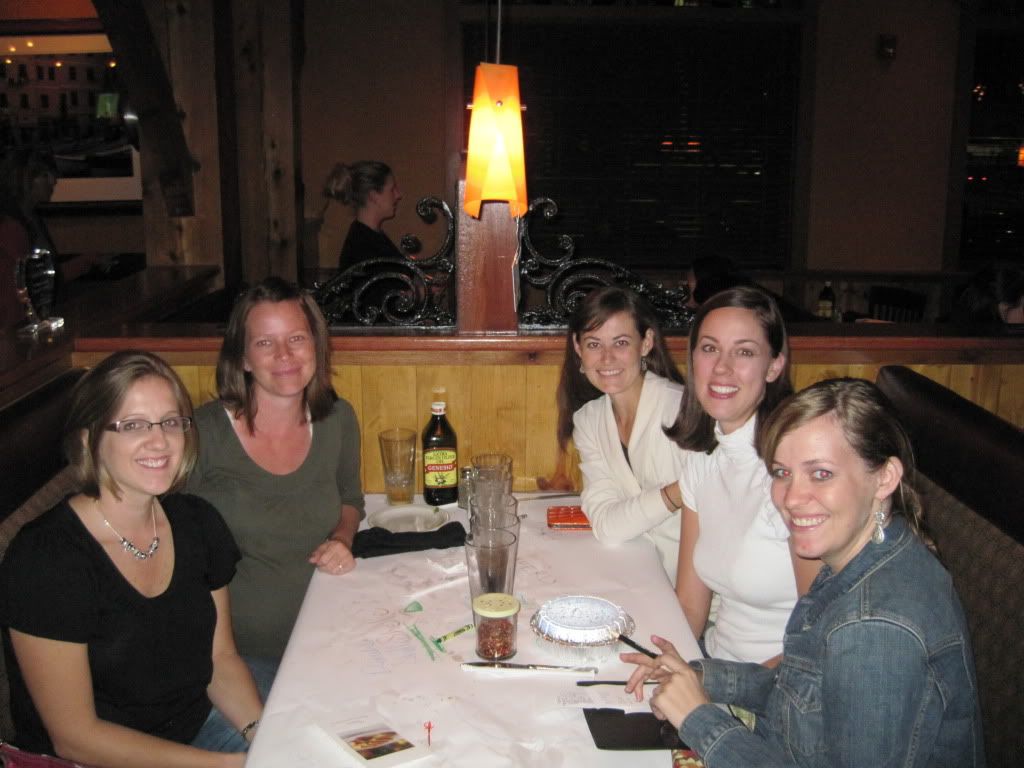 Heaven bless Lindsay and Denten who held down the fort at my house while I disappeared.  No obligations, no children.  Just girls, laughing, crying, and conversations that have, for better or worse, bonded us for life.  Girls weekends away should be mandatory for mothers.  I came home a much happier one that I left.